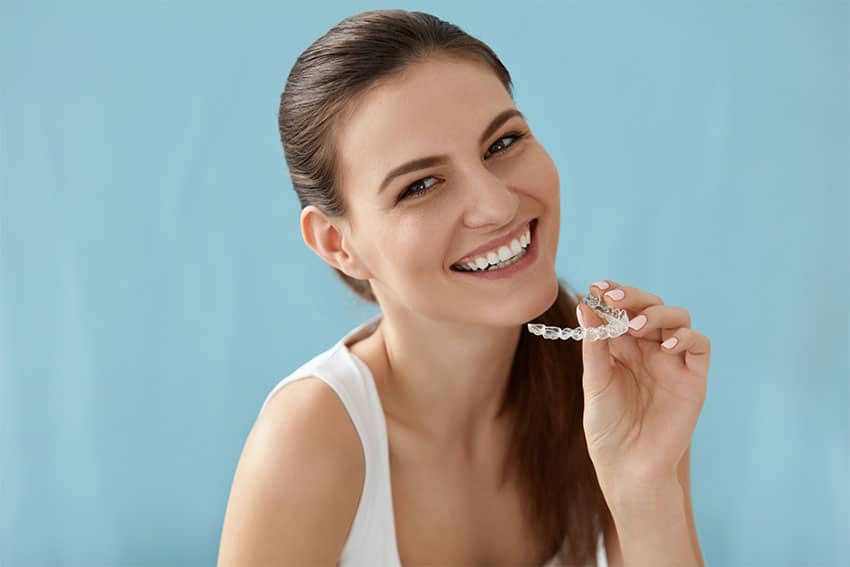 Invisalign is an orthodontic aligner that is made of transparent plastic material. It is a custom-made orthodontic aligner that helps to straighten your teeth and improve your oral health. Invisalign is a great alternative to metal braces, as it does not look conspicuous and can be removed while you eat, drink, and have a special occasion.
Why Choose Invisalign? 
Invisalign aligners are a better option than metal braces as they: 
Do not have metal brackets and wires that can injure your gums and cheeks
Help you keep your smile during your treatment period 
Are removable so that you can eat and drink anything during your course of treatment 
Keep your oral health in good shape as they allow you to brush and floss properly. 
Help you regain your confidence and smile once you have straightened your teeth.
Invisalign Treatments at Prestige Smiles
Invisalign treatment generally takes two-three years to complete. During the course of treatment, we will schedule regular visits with you. During the initial visit, we will conduct a thorough examination of your teeth, mouth, and jawbone to determine the severity of the malocclusion and  decide on the placement of the aligners. 
We will take digital impressions of your teeth and send them to the dental laboratory for fabricating the aligners. During this period, we may recommend temporary trays while you wait for the custom-made aligners to be ready. Once the aligners are ready, we will schedule an appointment with you to have them fitted on your teeth. We will make sure that they fit snugly in place. In case any minor changes are required, we will make them before handing them over to you. 
You will have to wear the Invisalign aligners for 22 hours every day during your treatment. They can be taken off while eating or drinking, but they cannot be worn only at night as they could affect the growth of your teeth. 
We will schedule regular follow-up consultations with you every six weeks to monitor your progress and make any changes to the aligners as required.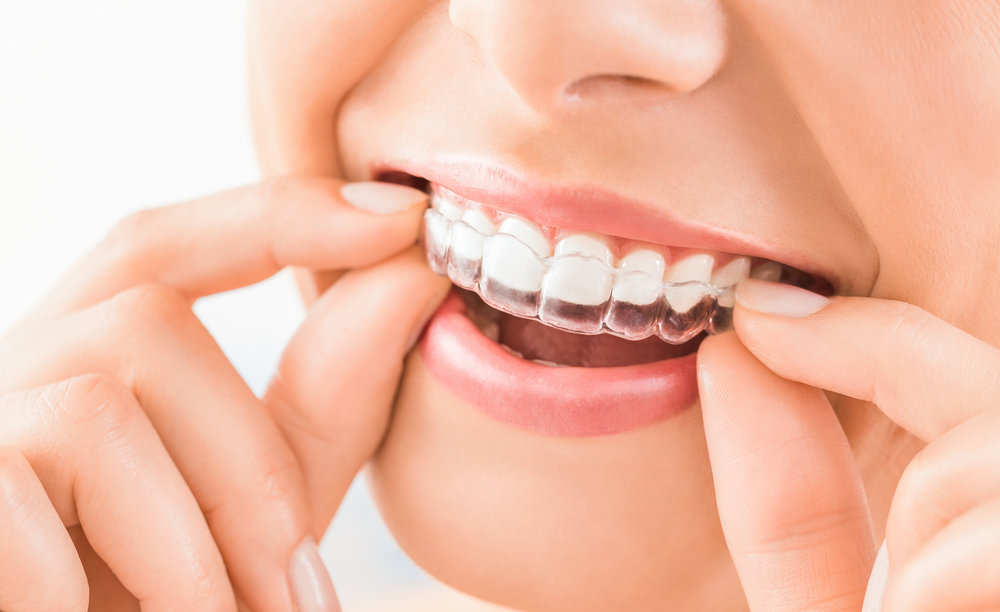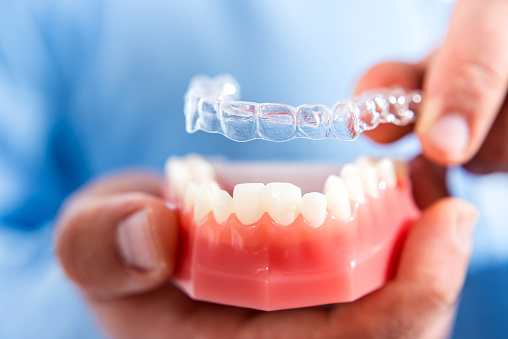 Advantages of Invisalign over Braces 
Invisalign trays are made from clear medical-grade plastic material. They look like a dental appliance but don't restrict your facial expressions as braces do. Hence, Invisalign doesn't hamper your self-confidence during treatment as traditional braces do. 
Invisalign aligners are removable, making it possible for you to eat your favorite foods while undergoing treatment. You can remove them before meals, brush your teeth with them off and then put them back on before the meal is over! 
Invisalign is a cost-effective way of straightening one's teeth as compared to braces. Invisalign is less expensive than other alternatives for straightening teeth, such as dental veneers or crowns, or dental implants.
Want to know more about our procedures? Call Dentist Prairieville LA at (225) 673-0445 or schedule an appointment online to consult our dentist at Prestige Dentistry, 38585 Hwy. 42, Prairieville, LA 70769.