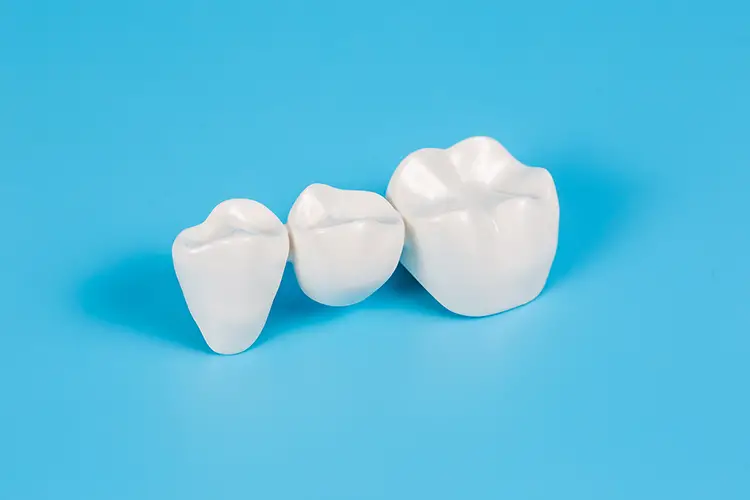 Dental Crowns and Bridges 
Dental crowns and bridges are popular restorative procedures that we use to restore your teeth to their normal chewing functions. These restorations differ in many ways. While crowns are independent of bridges, the latter may involve crowns to complete the restoration.
What Is a Crown?
A dental crown or cap is used to cover your entire tooth, as it replaces the outer layer of your enamel with new material. This restoration is used for many purposes such as chipped teeth, cracked teeth, broken teeth, and slightly fractured teeth. We also suggest dental crowns after a root canal treatment to prevent tooth failure.
We contour and size the crown to match the appearance of your natural teeth. The application of crowns not only improves the functionality of your teeth but your aesthetic appearance as well. Crowns are made using various materials such as ceramic, porcelain, metal, porcelain fused to metal, and others. In general, you may need to visit us twice for the procedure. However, with the introduction of same-day crowns, it has become possible to complete your dental crown treatment in one sitting only.
When Do I Need a Crown?
You may need a dental crown when your teeth have a large cavity.
If your tooth has already undergone a large filling covering almost half of it, the remaining structure becomes too weak to withstand all the chewing forces. We cover such teeth with dental crowns.
Dental crowns restore all kinds of cracks in your teeth, thus increasing their functionality.
In some cases, we cover your severely discolored teeth with dental crowns.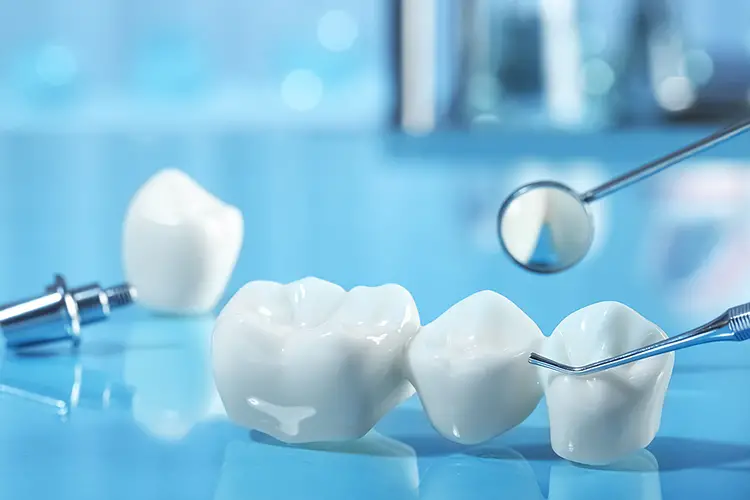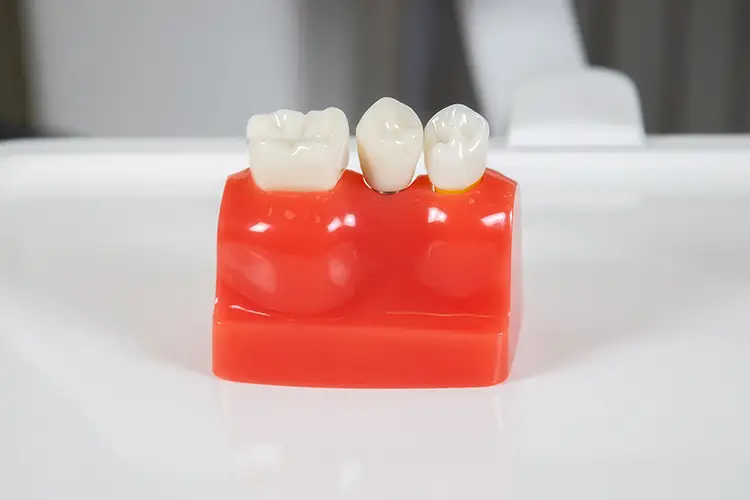 What Is a Dental Bridge?
A dental bridge is used to replace one or more missing teeth in your mouth when remaining functioning teeth are available on either side. Over time, dental bridges have become a better alternative to dentures. The adjacent teeth are covered by this dental restoration in the same manner as crowns cover your chipped teeth. The only difference is that a dental bridge connects crowns to an artificial tooth replacement called pontic in the space of your missing teeth.
Dental bridges are made using the same materials as crowns. They are a quick way to replace your teeth and do not involve any surgery. During your first visit, we will prepare your two adjacent teeth and offer you a temporary bridge. When the permanent bridge is ready, we attach it to the site of your missing teeth using a dental adhesive.
To find out more about the dental services offered at Prestige Dentistry, call (225) 673-0445 or schedule a consultation online. You can also visit Dentist Prairieville LA at 38585 Hwy. 42, Prairieville, LA 70769.